July 21, 2011
Nursing home DON salaries rose in 2011, survey finds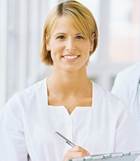 Nursing home DON salaries rose in 2011, survey finds

The news is getting better for nursing home directors of nursing: they saw an average salary increase of 2.47% in 2011, according to a new report published by the Hospital & Healthcare Compensation Service. In 2010, nursing home DONs had an average salary increase of just 1.96%.

The HCS's 2011-2012 Nursing Home Salary & Benefits Report found that the average salary for a nursing home DON ranged from $66,934 (in nursing homes that had revenue of up to $2,999,999) to $94,314 (in nursing homes that had revenue over $15,000,000). HCS surveyed 2,243 nursing homes, the majority of which were for-profit, with data reported according to revenue size, bed-size, profit status, geographic region, state and county.

"This year, department heads and directors are getting a larger percent increase than the nursing/therapy staff," Rosanne Zabka, HCS's director of reports, told McKnight's. "It seems that facilities are recognizing the importance of strong leadership in navigating through these tough economic times."

The 300-plus-page report covers 42 management and 45 non-management positions in nursing homes. It is published in cooperation with LeadingAge and is supported by the American Health Care Association. Data are effective as of March 2011. For more information on the report, click here.