January 08, 2015
Nursing home broke federal labor law by posting memo urging staff unity, NLRB finds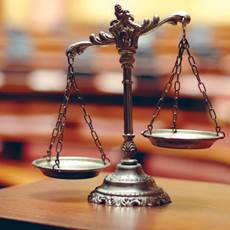 Nursing home broke federal labor law by posting memo urging staff unity, NLRB finds
A New Jersey nursing home broke federal law by posting a memorandum pleading for staff unity after a tumultuous union election, a National Labor Relations Board panel recently determined.
Then-administrator George Arezzo posted the memo in March 2013, three days after the election took place at the Care One at Madison Avenue facility in Morristown, according to an NLRB document.
The memo in part read, "Even though we may have had different opinions on the union, I thought that after the election we would treat each other with dignity and respect and reunite our Madison Avenue family." The document went on to say that some staff members appeared "unwilling to do this," and some workers had engaged in "threats, intimidation and harassment."
Arezzo attached the facility's Workplace Violence Prevention policy, and noted that anyone found in violation would face discipline.
1199 SEIU, United Healthcare Workers East — the employee union — charged that the memorandum violated the law, and an administrative law judge subsequently agreed. A three-member NLRB panel affirmed this in a Dec. 16 decision and order.
The memo was tantamount to "promulgating a rule in response to union activity" and could have had the effect of limiting that activity, according to the NLRB document. It notes that workers have a statutory right to advocate for a union even if the activity "annoys or disturbs" other employees.
Arezzo did not present convincing evidence that the alleged threats and harassment occurred, and so the supposed bad behavior he described can be seen as his "self-serving justifications" for issuing the memo, the NLRB members wrote. They ordered the facility to post a notice officially rescinding the memo, acknowledging it broke federal labor law, and outlining steps it will take to protect union organizing activities and fairly compensate workers.
The NLRB lately has been aggressive in protecting union organizing rights, Foley & Lardner attorney Philip Phillips wrote in a Wednesday blog post on the decision. Even employers whose "intentions may be pure" must act with great caution in the midst of union organizing, he advised.