October 31, 2014
Nursing home antipsychotic use has dipped nearly 19% under national effort, latest figures show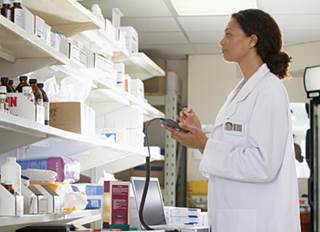 Nursing home antipsychotic use has dipped nearly 19% under national effort, latest figures show
The percent of long-stay nursing home residents receiving antipsychotic medication has decreased 18.8% under a nationwide initiative that started in 2012, according to the most recent quarterly figures from the Centers for Medicare & Medicaid Services.
In the second quarter of 2014, 19.4% of long-stay residents were taking antipsychotics, CMS announced via a Medicare Learning Network email Thursday. This was down slightly from the first quarter of the year, and from 23.9% at the end of 2011. The latter number was the baseline used by the National Partnership to Improve Dementia Care in Nursing Homes, which launched in 2012 to reduce inappropriate antipsychotic use. The National Partnership includes CMS and private-sector organizations such the American Health Care Association/National Center for Assisted Living and LeadingAge.
In September, the Partnership announced that long-term care providers had met the initiative's 15% reduction goal as of the first quarter of 2014. It set a new goal of 25% reduction by the end of 2015 and 30% by the end of 2016.
Hawaii had the lowest antipsychotic prevalence nationally in both the first and second quarters of this year. Michigan displaced Alaska to take the No. 2 spot in the second quarter, according to the new data. The Wolverine State had been No. 3 in the first quarter.
Texas ranked at the bottom in both quarters. More than 25% of its long-stay residents were on an antipsychotic as of the second quarter, the figures show.
CMS compiles the reports using publicly reported measures. It excludes residents who are taking an antipsychotic and have a diagnosis of schizophrenia, Huntington's Disease or Tourette's Syndrome.