February 01, 2010
Nursing facility deficiencies often unreported, GAO says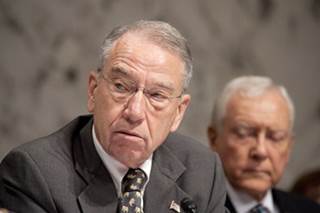 Sen. Charles Grassley (R-IA)

The Centers for Medicare & Medicaid Services should revise existing written guidance to make it more concise, simple and less confusing.


That is one recommendation from the Government Accountability Office in a report released in December about factors contributing to the understatement of deficiencies in nursing homes. It also recommends that CMS establish a pool of surveyors to augment state survey teams, and evaluate training programs.

The recommendations are based on surveyor and state agency director responses to GAO questionnaires. A significant percentage of respondents cited weaknesses in the traditional survey methodology—such as too many survey tasks—and guidance on identifying deficiencies that lead to underreporting. State officials also indicated that inadequate training might compromise survey accuracy and lead to deficiency "understatements." Workforce shortages and greater use of inexperienced surveyors also contributed to fewer citations.


The GAO offered seven recommendations in all.

Sen. Herb Kohl (D-WI), who requested the report with Sen. Charles Grassley (R-IA), said "the good news" is that surveyors are catching most deficiencies, despite the understaffing. But, in terms of understatement, more work needs to be done, he added.