February 01, 2015
Nurses' English skills may be impeding care, study shows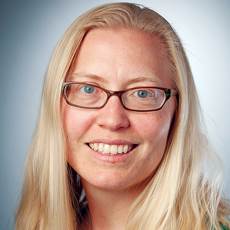 UCSF's Laura Wagner, Ph.D., RN
About 15% of U.S. long-term care nurses say their English language proficiency or accent creates communication problems with residents, family members and other medical providers, according to recently published findings.
Both nurses born and educated in another country and those born abroad but educated here reported communication problems at about the same rate, investigators found. Researchers say that finding is significant because it suggests English competency tests might be insufficient.
International students often take the Test of English as a Foreign Language (TOEFL) to enter degree-granting programs. The test provides "a measure of basic English competency, fluency and comprehension, (but) may not adequately assess an individual's ability to communicate complex issues regarding patient care," the study authors wrote.
Regional accents and speech contribute to communication issues even for nurses born and educated in the United States, the authors noted. There likely is no "easy solution" to this issue, but there is "work to be done," they concluded.
Findings were based on surveys of more than 1,600 nurses in 98 nursing homes in five states. The corresponding author was Laura Wagner, Ph.D., RN, of the University of California, San Francisco School of Nursing.