August 06, 2018
Nurse turnover in LTC hits three-year low, new survey reveals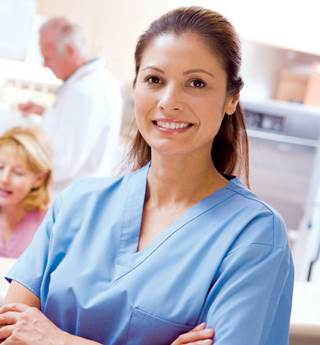 Nurse salaries have also continued to trend in a favorable direction.
For the first time in three years, nursing homes finally made progress in reducing nursing staff turnover, according to the industry's largest salary survey.
That's one of the major takeaways from the Nursing Home Salary & Benefits Report 2018-2019, released by the Hospital & Healthcare Compensation Service Friday.The report is endorsed by LeadingAge and published in cooperation with the American Health Care Association.
Staff turnover for registered nurses is at about 33.94% this year, a 1.75 percentage-point dip from last year, but up from the 29% mark in 2015. The turnover rate for licensed practical nurses also moved downward to 28.83% in nursing homes, compared to 30.77% in 2017.
Nurse salaries also continued to trend in a favorable direction, though RNs and LPNs didn't see quite as healthy of a raise as previous years. RN hourly rates have swung upward by about 3.1% in 2018, making the average hourly wage now at $29.11.
LPNs, on the other side, saw a wage increase of 2.43%, up to $22.72 per hour.
This is the 41st annual iteration of the salary survey, which was gathered from nearly 1,500 nursing homes, employing 127,000-plus staffers. The Nursing Home Salary & Benefits Report 2017-2018 also includes pay trends for nursing home administrators, housekeeping, dietary and front-office staff positions. To find out more, or to purchase a copy of the report, click here.