April 09, 2009
North Carolina nursing home shooter claims he took 'nerve pills,' doesn't remember rampage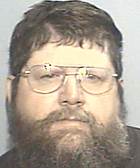 Gunman Robert Stewart shot and killed eight at a nursing home in Carthage, NC, in March 2009.

The man charged in connection with the March 29 murders of seven North Carolina nursing home residents and one nurse claims he had taken six "nerve pills" before the shooting, and therefore doesn't recall the brutal assault, according to recently released search warrants.

A search warrant, which was made public Tuesday, reveals the alleged memory lapse. Robert K. Stewart, 45, whose shooting spree ended when he was shot in the chest, allegedly told an attending nurse at FirstHealth Moore Regional Emergency Department that he had taken the nerve pills and doesn't remember anything else, according to the report.

An inventory of items taken from Stewart's house by police after the shooting lists at least three bottles of assorted pills and two partial 24-packs of beer. Also taken seized were nine guns from Stewart's home and a rifle found atop a black Jeep Cherokee in the parking lot of Pinelake Health and Rehab, according to two other warrants.

Stewart has been charged with eight counts of murder in connection with the Sunday shooting. His estranged wife Wanda Luck, works as a nursing assistant at Pinelake. She was not injured in the shooting. Stewart is due to appear in court Monday for face those charges.