September 19, 2016
North American Health Care to pay $28.5 million in false claims settlement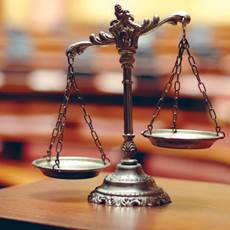 Two top officials with the company will also pay to settle the false claims allegations
North American Health Care Inc. has agreed to pay $28.5 million to settle allegations that it submitted claims for medically unnecessary rehabilitation services, the Department of Justice announced Monday.
NAHC, which operates 35 skilled nursing facilities in the western United States, reportedly submitted false claims to Medicare and TRICARE for unnecessary therapy services provided to residents. The scheme allegedly spanned from 2005 to 2009 in all NAHC facilities, and persisted through 2011 for three skilled nursing facilities in the Northern District of California area, according to the DOJ.
Also named in the settlement were chairman of the board John Sorenson and senior vice president of reimbursement analysis Margaret Gelvezon. The latter allegedly created the improper billing scheme, which Sorenson then reinforced through NAHC facilities, authorities said. Sorenson agreed to pay $1 million to settle the allegations against him; Gelvezon will pay $500,000.
While denying any wrongdoing, NAHC and all of its facilities have also entered into a five-year corporate integrity agreement with the Department of Health and Human Services Office of Inspector General.
The settlements conclude a federal investigation into the company that first began in 2008, according to a statement from NAHC provided to McKnight's.
"NAHC, its client facilities, and all of its officers and directors fully cooperated with the investigating agencies, and continue to deny any and all allegations of any impropriety," the statement reads. "Each NAHC client facility has consistently focused, with will continue to focus, on earning and sustaining a Five-Star Medicare rating."
In November, a federal court ruled that a lawsuit against Sorenson alleging that he oversaw a kickback scheme could continue despite his motion to have it dismissed.