September 24, 2014
NIH announces $10M in funding to look at gender differences in clinical studies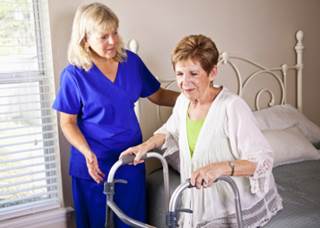 States should have strong oversight over Medicaid managed care programs, report asserts
The National Institutes of Health is releasing $10.1 million in supplemental funding for healthcare grant recipients to explore gender differences in their research.
Men are overrepresented in studies, which can obscure findings, the NIH noted. This can be especially true of diseases affecting the elderly, such as in cardiac disease. Older women also are twice as likely as their male counterparts to seek nursing home care.
The 82 grantees that are receiving the money will be looking at cardiovascular, neural issues, behavioral health and immunology.
The NIH first launched the supplement program under the Office of Research on Women's Health in fiscal year 2013, funding 50 projects at $4.6 million.
"By making strategic investments that incorporate sex into existing funded studies, we are paving the way for researchers to better understand when sex matters in their research," said James M. Anderson, M.D., Ph.D., director of the Division of Program Coordination, Planning, and Strategic Initiatives, which oversees the NIH Common Fund.