March 01, 2012
Newest budget plan earns cutting rebuke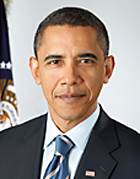 President Barack Obama

Providers had braced for possible reimbursement cuts in President Obama's 2013 budget. But the actual reductions could be even more austere than anticipated.

In an effort to trim $360 billion from Medicare, Medicaid and other health programs, the measure would put major policy shifts in place. These include payment adjustments for certain provider types, equalized payments for specified rehabilitation conditions and the threat of reduced payments as a hedge against questionable hospital readmissions.

Medicaid provider tax limits are also included.

The American Health Care Association criticized a provision that aims to reduce bad debt payments to 25% for all eligible providers over three years, starting in 2013. The Alliance for Quality Nursing Home Care said operators already must absorb $127 billion in Medicare cuts between now and 2021.