April 06, 2015
New tech tools help operators recruit staff more effectively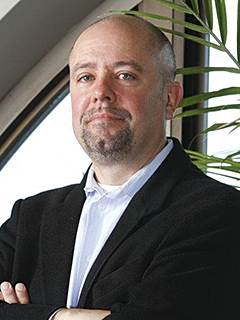 Mark Woodka
Long-term care providers are increasingly turning to technology that can recruit or track new hires, with the latest system coming from OnShift.
The company introduced OnShift Insight and OnShift Hire in February, the first that can make hiring recommendations. Providers can see a graphical dashboard to learn where shortages are, or model "what-if scenarios." OnShift Hire can be used to build a candidate pool, or for efficient applicant tracking, and engages potential candidates.
Staffing lifecycles, from identifying a need to sourcing and hiring a candidate, is generally a manual and cumbersome process, said OnShift CEO Mark Woodka.
"We found time and again that providers really struggle with identifying how many openings they need to fill in order to have a full roster," he said. "There are so many moving parts and the staffing needs can change day to day."
Every employee who quits — or is hired — adds up for the administrator, he notes. OnShift Insight analyzes staffing patterns.
"Providers can now make more informed hiring decisions in order to optimize the roster and reduce excess costs from overtime and agency usage," Woodka said.
Analytics in hiring also is the focus behind Vikus Corporation and HealthStream. Vikus, which features a hire selection and management system for senior care providers, now lets managers identify sources of hire.
They also can maintain onboarding compliance, track selectivity of key positions and judge the quality of hiring decisions. Reports can be shared easily via e-mail alerts, Vikus officials said in January.
In February, HealthStream launched the HealthStream Recruiting Center for healthcare organizations. The company's new product is an SaaS-based application that helps with applicant tracking, candidate and recruiter workflow, and reporting/analytics.
The center lets organizations create customized career sites and encourages social recruiting. Hiring managers also can quickly create requisitions using a job description library.