July 14, 2016
New quality measures will hit the Five-Star on July 27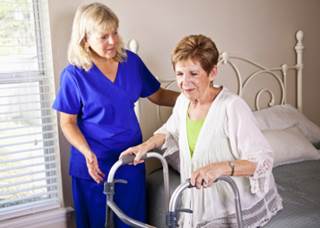 The new quality measures will be phased into the Five-Star Quality Ratings system on July 27
Five of the six new quality measures for skilled nursing facilities announced by the Centers for Medicare & Medicaid Services will be phased into the Five-Star Quality Ratings system on July 27, CMS officials said on Thursday.
The confirmation came from Ed Mortimore, technical director of survey and certification at CMS during an Open Door Forum call for providers, according to attendees on the call.
While initial phase-in will hit in under two weeks, the new measures won't yet carry full weight in determining a nursing home's ranking. That will begin in January 2017, Mortimore said.
The measures slated for addition to the Five-Star include:
Percentage of short-stay (stays of less than or equal to 100 days) residents who have had an outpatient emergency room visit

Percentage of short-stay residents who were successfully discharged to the community, and did not die or were readmitted to a hospital or skilled nursing facility within 30 days of discharge

Percentage of short-stay residents who were re-hospitalized after SNF admission, including observation stays

Percentage of short-stay residents who made made improvement in physical function and locomotion

Percentage of long-stay (stays of greater than or equal to 101 days) residents whose ability to move independently worsened
The sixth measure, percentage of long-stay residents who received an anti-anxiety or hypnotic medication, will be left off of the Five-Star system due to concerns about specificity and appropriate thresholds for star ratings. The new measures were initially announced in March, and were formally added to the Nursing Home Compare website in April.
CASPER reports on the revised Five-Star ratings are expected to be available to providers on the July 22 or 23, officials told call attendees.
CMS also urged providers to submit Payroll-Based Journaling data "early and often" throughout the initial data collection period of July 1 to Sept. 30, 2016. Officials noted that submitting data every two weeks was found to be a "best practice" by providers who submitted throughout the voluntary PBJ period.
The call also included a clarification to the 3-day stay waiver for the Comprehensive Care for Joint Replacement initiative, with officials stressing that new nursing homes will be ineligible for the waiver until they've been in operation long enough to meet eligibility requirements. CJR patients may still choose a new facility and forgo the waiver, officials noted.