March 28, 2016
New organization launches for post-acute nursing directors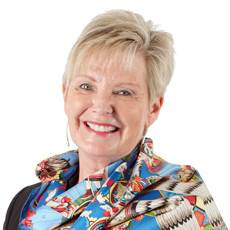 Diane Carter, MSN, RN, RAC-CT, C-NE, FAAN
A new post-acute care nursing organization was launched Monday and will bring a "fresh and proactive" approach to the field, its leader told McKnight's.
The formation of the American Association of Directors of Nursing Services, sister organization to the American Association of Nurse Assessment Coordination, was first announced in November. The new organization will offer leadership opportunities, educational tools and certification for directors of nursing services, as well as a way to "elevate the voice" of the nursing profession, AADNS President and CEO Diane Carter, MSN, RN, RAC-CT, C-NE, FAAN, said.
"We've had a series of summits with thought leaders across the country, identifying what the priorities are and what we need to be doing to leverage the DNS voice out there," Carter said Monday. "That voice has been, for the most part, missing. And that is a key priority."
The group will "represent the nursing voice inside the Beltway" with a full-time vice president of government affairs, Carter added.
AADNS' initial policy goals include legislation related to 24-hour registered nurse coverage in long-term care facilities, observation status, DEA issues with nurses obtaining controlled substances for residents, and reimbursement-related topics like Accountable Care Organizations and bundled payments.
AADNS will offer two certifications: Director of Nursing Services-Certified (DNS-CT) and QAPI Certified Professional (QCP). Members will also have access to training tools for licensed and non-licensed staff, webinars and certification prep courses.
The group will hold its inaugural conference in September in Baltimore.