October 05, 2015
New nurses on night and OT shifts face higher injury risk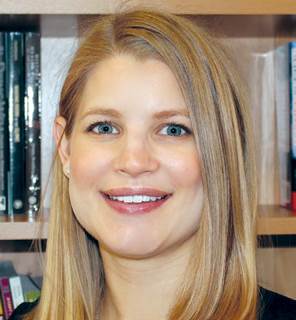 Fatigue puts new licensed nurses at risk, Witkoski Stimpfel says.
Newly licensed nurses who work overtime and night shifts have an increased risk of occupational injuries, a new study has found.
Investigators looked at data from hospital nurses who had passed their state licensure exam six to 18 months earlier. Results showed that 79% of new nurses regularly worked 12-hour shifts. Forty-four percent and 61% worked nights or overtime, respectively, on a weekly basis.
The two most common injuries associated with working overtime and night shifts were needle sticks and sprain or strain injuries, researchers found. The risk of needle sticks increased by 32% for nurses who worked overtime. For new nurses who regularly worked night shifts, the risk of sprains and strains increased 16%.
The study's authors say fatigue is a driving factor in the increased injury risk.
"The circadian mismatch of working nights and having fewer nurses to help assist with turning, transferring and lifting patients may be contributing to this risk," lead researcher Amy Witkoski Stimpfel, Ph.D., RN, of New York University's College of Nursing told
McKnight's.
Facilities could benefit from protecting newer nurses from excessive overtime or exclusive night shifts as they transition to their new role, Witkoski Stimpfel said.
The study was published in the International Journal of Nursing Studies.