October 01, 2010
New MDS 3.0 system missing a key piece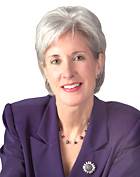 Department of Health and Human Services Secretary Kathleen Sebelius

It's finally arrived. The long-awaited new tool for implementing standardized assessment of nursing home residents, also known as MDS 3.0, took effect Oct. 1.

Implementation of MDS 3.0 is seen as one of the biggest operational changes since the onset of the prospective payment system in 1999. Nursing home providers now will include resident interviews as part of the assessment process. Providers also will code therapy services into three types of minutes: individual, concurrent and group.


Accompanying the MDS 3.0 is its companion RUG-IV resident assessment instrument. But implementation of RUG-IV is only temporary.

Because of legislation that delays the start of RUG-IV until Oct. 11, 2011, CMS is creating a hybrid RUG-III instrument. RUG-IV will be in place in the interim, the agency has said. As of press time, Congress had not voted to repeal the delay.