November 05, 2016
New final rule bans binding arbitration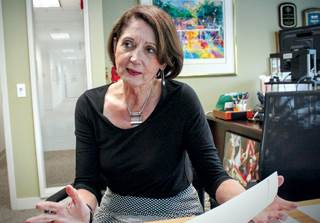 LeadingAge Senior Vice President of Public Policy and Advocacy Cheryl L. Phillips, M.D., says her group supports arbitration agreements under certain terms.
Binding pre-dispute arbitration agreements have been banned under the new Centers for Medicare & Medicaid Services final rule for long-term care facilities, which was unveiled Sept. 28.
The move, which has long been opposed by long-term care lobbyists, will strengthen the rights of nursing home residents and their families, CMS Acting Administrator Andy Slavitt said in a blog post.
Provider groups expressed concerns that the ban oversteps CMS' authority. LeadingAge officials stated they were "disappointed" in the announcement since the group has supported arbitration agreements as a "cost-effective alternative to traditional litigation."
Among other provisions, the sweeping new rule, which goes into effect Nov. 28, will require operators to provide dietary options that meet residents' needs and preferences, and develop a person-centered care plan within 48 hours of admission.