November 05, 2015
New approach to depression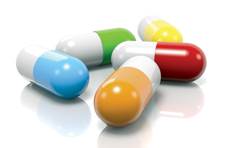 A combination of two antipsychotics may help relieve depression.
Antipsychotic medications may help those over age 60 who have been diagnosed with depression, according to results of a clinical trial published in The Lancet.
Washington University School of Medicine in St. Louis said it is the first research to show the antipsychotic drug aripiprazole (Abilify) can relieve the symptoms of depression in older adults when given with antidepressant drug venlafaxine (Effexor XR). It also reduced the likelihood of suicidal thoughts, researcher said.
The two-drug combination led to a remission of depression in 44% of the treatment-resistant patients, compared with only 29% of those who had received the placebo.