August 29, 2013
NASL leader praises government investigation into medical equipment bidding process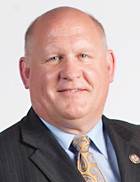 Rep. Glenn Thompson (R-PA)
A government investigation could shed much-needed light on the Medicare competitive bidding process for durable medical equipment, prosthetics and supplies, according to Cynthia Morton, executive vice president of the National Association for the Support of Long-Term Care.
In June, NASL applauded more than 225 lawmakers in the House of Representatives who signed a joint letter criticizing the bidding process. The letter said that improperly licensed suppliers were winning contracts, and argued that the program should not be expanded as planned on July 1 of this year.
The effort failed to put the brakes on the program, but now the Department of Health and Human Services Office of Inspector General has said it will conduct a "limited scope" investigation of the program, focusing on four states: Maryland, Michigan, Ohio and Tennessee.
Inspector General Daniel P. Levinson announced the investigation in an Aug. 22 letter to Reps. Glenn Thompson (R-PA) and Bruce Braley (D-IA), who led the opposition to the DMEPOS program.
"With any hope, the OIG's efforts will shed light on how these failures occurred and impose a new level of transparency at CMS and among those tasked with upholding the public trust and ensuring that the promise of Medicare is upheld for our nation's seniors and those facing life altering disease and disability," Thompson said.
Although details are still forthcoming about the OIG review, Morton agreed the investigation is "good news."
The Centers for Medicare & Medicaid Services voided 30 of 98 contracts it awarded in Tennessee, which throws into question its review process, Morton said. She hopes the OIG investigation will provide answers that have not been forthcoming from CMS. She also raised questions about how the voided contracts influenced the overall pricing as determined by the bidding process.
"Don't you have to redo the bidding process in that state, if you void a third of the contracts that you put through some really rigorous process, as CMS keeps saying?" Morton told McKnight's. "Don't you need to recalculate that?"