January 16, 2012
NADONA announces Arnicar as new president; Dornberger named executive director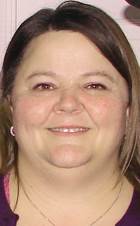 Robin Arnicar, President, Board of Directors, National Association of Directors of Nursing
The National Association of Directors of Nursing / Long Term Care late Friday announced its new leadership slate for the coming year. Robin Arnicar was elected president in electronic balloting that concluded in late December. In addition, the Cincinnati-based group removed the "interim" label and named Sherrie Dornberger its executive director.
Dornberger most recently had been president of the group for six years; she had held dual titles since September 2010, when she stepped up after Executive Director Gina Kaurich left the organization. She becomes NADONA's fourth executive director and third in six years.
Friday's announcement came after the final piece of the leadership puzzle fell into place at a board meeting Thursday night: Ayisha Kuhlor was named vice president, filling a gap created by Arnicar's election victory. (NADONA elects half of its officers each December. President, recording secretary and treasurer were on the ballot last month.)
A domino effect occurred since Kuhlor had been elected recording secretary in December. That position's vacancy was filled by Amanda Kistler, who had made an unsuccessful run for treasurer, a position won outright by Neal Larson.
"We now have four active, working DONs on the board," noted Dornberger, adding that another member worked daily with DONs in facilities. "I think this will set up great for planning conferences and meeting the needs of our colleagues."
Arnicar, the director of nursing at Erickson Living's Renaissance Gardens at Riderwood Village in Silver Spring, MD, served as vice president under Dornberger for a year and has been in long-term care nursing for 25 years. In 2007, she was named NADONA's Nursing Administrator of the Year.