November 01, 2011
Music video is tonic for the LTC survivor's soul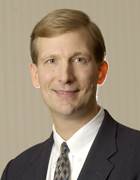 James M. Berklan, McKnight's Editor

Hopefully a certain bound-to-be viral video has already gotten to you. If not, you can thank me later.

Everyone can use a pick-me-up at work, and this is as good as any I've seen for long-term care providers. Get to a keyboard quickly and tap in this winning combination (click here).

The story behind this long-term care music video is as uplifting as the clip itself. One provider company decided it wasn't going to let policy burdens or gloom-and-doom economists get it down. So, faced with deflated morale because of Medicare cutbacks this fall, leaders at NuCare Management in Chicago decided to cut right to the music and dancing at a staff retreat. A few deeper-thinking sessions might have been jettisoned in the process, but they went for a good cause.

Set to the soulful Gloria Gaynor classic "I Will Survive," this slick video should put a new pulse in every provider's veins. It was created to inspire employees at NuCare's 15 Illinois and Arizona facilities — and providers everywhere — emphasized David Gendel, the company's director of special projects. "We're going to persevere in the face of important changes in this industry," he told McKnight's writer Mary Gustafson.

"Important" in this instance almost universally means scary or threatening. The good folks at NuCare know that anxious employees are not good for business. That's where the lively music, feather boas and clever choreography come into play. The caregivers had no idea beforehand that they would be shooting a music video.

Erica Cruz, a NuCare marketing staffer who moonlights with the Chicago Luvabulls (the Chicago Bulls cheerleaders), choreographed the dance routine, which was taught and shot in less than two hours. Another NuCare employee, Cherese Williams, sang the adapted lyrics, such as, "We're going to change the way we think in our facilities/and show CMS they can't cut quality."

The video works on a number of levels, not the least of which is the message that optimism and self-esteem are the building blocks of an inspired workforce.

Another, of course, is something that I've maintained for a long time: When you're dealing with long-term care providers, you're not dealing with just any ordinary workers. They're warriors — compassionate and proud.