November 08, 2012
Mother Nature pummels New York City area yet again, forcing nursing home evacuations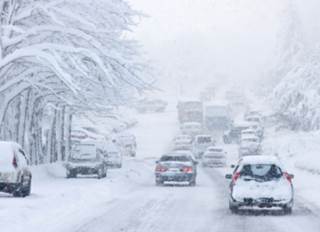 Mother Nature pummels New York City area yet again, forcing nursing home evacuations

The residents of four New York City-area adult health care facilities, who were not evacuated for Hurricane Sandy, were forced to move Tuesday before a new storm hit the area Wednesday. State and city health officials said three nursing homes and an adult care center in the Rockaways coastal section were being emptied of staff members and more than 600 residents before the nor'easter hit.

The nor'easter was not expected to be nearly as impactful as Sandy, which hit a week earlier, flooding many areas and causing massive power outages. But health officials said the evacuation was called due to concern about the welfare of first responders and the fact that the facilities already were running on emergency generators. Sandy left more than 400,000 New Jerseyans and 350,000 New Yorkers without power.

A nor'easter is a powerful winter storm caused by strong low-pressure areas in the Gulf of Mexico or off the East Coast. The storm gets its name from the barrage of strong northeast winds, which can reach hurricane speed. Forecasters downgraded original worries but said winds still were expected to hit as high as 50 mph. In addition, snow began to fall in the area Wednesday afternoon, with forecasts of 3 inches in Philadelphia and 1-2 inches in Washington, D.C.

The greater New York City area was under a coastal flood warning and a winter weather advisory until 6 a.m. EST Thursday. There also was a high wind warning through 4 a.m. Thursday.