April 06, 2015
More changes ahead for the current ratings system: feds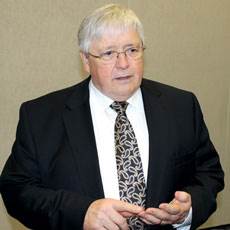 This will be on top of Five Star rating changes.
Staffing and retention rates are expected to be added to the Nursing Home Compare website in 2016.
This will be on top of Five Star rating changes that went into effect last month, namely: Inclusion of quality measures pertaining to antipsychotics use by short-stay and long-stay residents; increased performance expectations; and adjusted staffing algorithms aimed at verifying nurse staffing levels via payroll records.
Officials with the Centers for Medicare & Medicaid Services also announced the release of results of pilot surveys that checked "adequacy" of resident assessments and "accuracy" of provider information self-reported to help calculate quality measures. The pilots were conducted in five states in 2014.
"CMS raised the bar for performance," noted Patrick Conway, M.D., the CMS acting principal deputy administrator.
"For continuous improvement, you do need to raise the bar to incentivize improvement," he added.
LeadingAge President and CEO Larry Minnix disputed the notion.
"The increase in the number of nursing homes scoring high on quality measures does not mean the quality bar was previously too low," he said.
Conway said the changes were announced as a planned event when the system began in 2008. n