January 03, 2011
Minimizing calls to physicians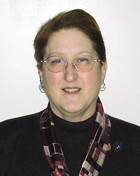 Ask the nursing expert

Q: As a registered nurse on a busy long-term care unit, I have a responsibility to call physicians with any abnormal labs, X-rays, or a change in a resident's condition. Sometimes they are very irritable on the phone when I call. Any suggestions on what I can do to minimize this type of phone call?

A: I recently talked with a group of physicians about the volume of phone calls they receive from nurses in long-term care facilities. Some of their observations were very insightful:

"There is no coordination of phone calls. If there are three nurses on the unit, I get three separate calls. A slightly abnormal lab result may not be any different than their previous lab result, but no one checks before calling me."

"I am always put on hold while the nurse goes to find the chart."

"I get called after 10 p.m. sometimes related to a pharmacy recommendation."

My on-call physicians are not usually familiar with my residents in long-term care, and they might receive a call about a resident complaining of a "cough and congestion" with no further assessment.

My suggestions include continuing education for nurses regarding focused assessments prior to phone calls, organizing their physician phone calls through their shift supervisor, prioritizing phone calls, having the chart set out by the phone, and not waiting until the end of their shift to make calls.

If a call is made at the end of a shift, be sure to leave detailed information with the oncoming nurse.


There are many new nurses from foreign countries and English is their second language. Encourage our foreign nurses to speak as clearly as possible when on the telephone. Rushing only makes the communication a challenge.

Please send your nursing-related questions to Anne Marie Barnett at ltcnews@mcknights.com.