October 01, 2015
Mid-Atlantic Health Care creates Gold-winning system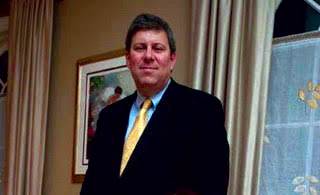 Mid-Atlantic founder Scott Rifkin, M.D., said Transight's ease of use has improved the company's bottom line.
Editor's note: This story has been updated with the correct name of Mid-Atlantic's tech spin off
Mid-Atlantic Health Care has earned the Gold Award in the Quality category of McKnight's Excellence in Technology Awards for creating its own data system to improve the quality of care provided in its facilities.
A skilled nursing and rehabilitation provider with facilities in Maryland, Pennsylvania and Delaware, Mid-Atlantic achieved quality through technology with its home-grown clinical outcomes system.
Transights, developed by Mid-Atlantic and spun off into a separate entity called Real Time Medical Systems, gives SNF staff an intuitive, real-time dashboard presenting patient data such as weight loss, incontinence and antipsychotics. The system tracks patient measures to immediately inform staff when a patient has additional needs.
Since implementing Transights, Mid-Atlantic has reported a 50% reduction in readmissions. Mid-Atlantic founder Scott Rifkin, M.D., said Transight's ease of use has also saved staff time, and the company's bottom line.
"We also improved revenue because we know when our patients should be reevaluated from an MDS perspective," Rifkin says
Earning the Silver Award for quality is Pennsylvania's Country Meadows Retirement Communities, which created an e-learning model for its assisted living staff on 13 clinical topics, including falls, diabetes, pain management and wounds.
"After interacting with the lessons and reviewing the recommended care interventions, our nurses state they feel more competent and confident in managing the conditions and situations covered in the e-lessons," Country Meadows officials say.
Bringing home the Bronze is Elizabeth E. Martin Health Center in Cedar Falls, IA, for its use of It's Never 2 Late to reduced antipsychotic medications delivered to its residents with dementia.
Gateway Care and Retirement in Portland, OR, and Hillside Manor of Beaver Dam, WI, earned Certificates of Merit for harnessing technology through a fully integrated electronic health records system, and an alert system to keep tabs on patient care quality, respectively.
Winners were announced in the Transitions category Monday, Dignity on Tuesday, High Tech/High Touch on Wednesday and Innovator on Thursday. The awards program is sponsored by TheWorxHub by Dude Solutions.