September 09, 2008
MedPAC may reconsider durable medical equipment reimbursements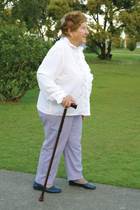 MedPAC may reconsider durable medical equipment reimbursements

The Medicare Payment Advisory Commission (MedPAC) may take another look at Medicare reimbursements for durable medical equipment (DME). Its consideration follows lawmakers' decision to temporarily delay implementation of the competitive bidding program.

The Medicare Improvements for Patients and Providers Act (MIPPA) halted the controversial bidding process, which began on July 1 in 10 metropolitan statistical areas. In exchange for the delay, reimbursements for items and services that were selected for the bidding program were cut by nearly 10%, and contracts that had been awarded to 325 suppliers through the bidding program were terminated.

Problems with the bidding program warrant a rethinking of Medicare reimbursements, commissioners and experts said, according to the Bureau of National Affairs. A program that reduces the number of suppliers from thousands to 325 is problematic, one commissioner noted. Nursing homes were in favor of halting the program because they believed it unfairly cut out smaller suppliers from the process.