January 21, 2014
MedPAC endorses readmissions penalties for home health, hospice benefit for Medicare Advantage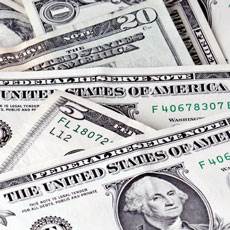 Median cost of a private nursing home room now exceeds $87,000 a year, Genworth survey finds
Home health providers should be subject to Medicare reimbursement penalties based on hospital readmission rates, according to the Medicare Payment Advisory Commission.
The proposed penalties would be structured similarly to those currently levied against hospitals and proposed for skilled nursing facilities, according to reports on MedPAC's Jan. 16 meeting.
About one-third of patients who go from a hospital to a home health stay are subsequently readmitted to the hospital, an analyst told the panel, which advises Congress on Medicare policy. The Secretary of Health and Human Services would determine the readmissions rate that would trigger penalties.
MedPAC commissioners voted to include the recommendation in its March report to Congress. Lawmakers are not obligated to follow the recommendations, and often do not.
Home health providers increasingly are facing regulations similar to other post-acute and long-term care providers. In addition to this Medicare policy recommendation, a recently proposed Medicaid rule states that home- and community-based care would have to take a person-centered approach to qualify for reimbursement.
The commissioners also approved a recommendation to include a hospice benefit in Medicaid Advantage plans, according to the Bureau of National Affairs. Currently, some MA enrollees can elect a palliative care benefit, but it is paid through the Medicare fee-for-service program.
Enacting the change would allow for MA plans to potentially enact cost-sharing for the benefit, and it might limit beneficiaries' choice of hospice, analysts said. The rate at which MA plans are capitated would increase to reflect the added benefit.
A transcript of the meeting will be available here.