November 08, 2011
Medicare reimbursement cuts will force loss of 40,000 nursing home-related jobs, survey respondents say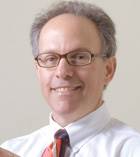 Alan Rosenbloom, president of the Alliance for Quality Nursing Home Care

The Medicare PPS skilled nursing facility final rule that was enacted Oct. 1 could result in 20,000 nursing home layoffs nationwide and another 20,000 jobs lost to abandoned expansion activity, according to results of a new national survey.

The financial impact of the regulation, which cut Medicare reimbursements for therapy received in nursing homes by an average of 11.1%, also has the potential to cause the cancellation of approximately 400 facility expansions and renovations, according to a survey conducted by Avalere Health and the Alliance for Quality Nursing Home Care. The survey was conducted Oct. 3 to 17 and encompassed 292 completed responses. That represents at least 2,932 facilities in 44 states, or one-fifth of all SNFs nationwide.

The survey asked respondents if they planned to lay off direct service staff as a result of the new rule; whether facilities expected to postpone or cancel hiring; if they had to cancel planned facility expansions and acquisitions; and whether they were considering freezing or lowering wage rates.

Alliance President Alan G. Rosenbloom warned that further state Medicaid cuts and alterations to Medicare funding that are on the table for the Congressional "super committee" could spell disaster for nursing homes.

"If allowed to stand, facilities are confirming the result will be real job losses, deferred facility improvements, and a threat to quality," Rosenbloom said in a conference call. "Any reductions in nursing home payments should be phased in gently, as they have been for other providers, and any further cuts are untenable."

According to the survey results, 38.6% of survey respondents said "yes" when asked if they planned to lay off direct service staff such as registered nurses, licensed practical nurses and certified nursing assistants. Forty percent affirmed that they would have to lay off corporate and/or non-direct service staff. Click here to read the report.