August 02, 2011
Medicare payments seem too high: OIG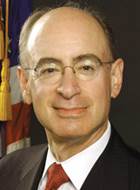 HHS Inspector General Daniel Levinson

Another day, another scathing report from the HHS Office of the Inspector General.

In late July, the watchdog agency recommended that nursing homes collecting daily Medicare Part B payments more than three times the national average be closely monitored for possible fraud and abuse.

This came after the OIG found situations where facilities were being paid excessive amounts for certain Medicare-covered procedures, medications, equipment and supplies.

Earlier in July, the OIG reported that nursing homes collected $2.1 billion in added Medicare payments in the first half of the year. The largesse was an unintended side effect to a rule change meant to limit overbilling, the OIG said. This was done by reclassifying rehab patients in smaller group settings but billing as if therapy was on a one-on-one basis, investigators found.