September 01, 2012
Medicare cuts on pace to top $782 million, Alliance claims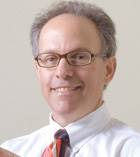 Alan Rosenbloom, president and CEO of The Alliance for Quality Nursing Home Care

Operators are bracing for a 2% Medicare pay cut that is slated to kick in Jan. 1.

That translates to $782 million in reimbursement reductions per year over the next decade, according to an industry assessment paid for by the Alliance for Quality Nursing Home Care.

Hardest hit would be operators in California, Florida, Texas, New York, Illinois, New Jersey, Ohio, Pennsylvania, Michigan and Massachusetts, the study found.

"Vulnerable nursing home patients, a fragile front line care workforce and economically-stressed facilities across America have been battered by a cascade of Medicare and Medicaid funding cuts over the past several years, and the sequestration threat looms large over a health sector caring for rising numbers of higher acuity patients," stated Alan G. Rosenbloom, president of the alliance.

The White House was preparing a report at press time detailing whether Medicare providers will have funding cut by 2%, or slightly less.

As part of last year's debt ceiling compromise, the president was required to sign the Sequestration Transparency Act. The bill says Congress will enact $1 trillion in federal spending cuts effective in 2013 if it failed to reach a bipartisan deficit-reduction plan.