June 01, 2008
Medicare cuts could be disastrous, study says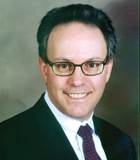 Alliance President Alan Rosenbloom
Nursing home providers have intensified lobbying efforts against a proposed regulation that would reduce Medicare outlays to skilled nursing facilities by $770 million in fiscal year 2009.  

The cuts would have a ripple effect across the country, they argue. A study released by The Lewin Group found that the reduction would result in a loss of $4.5 billion to the U.S. economy, as well as $1.8 billion in wages and more than 43,000 jobs. 
The proposal, which was unveiled on May 1, would cut Medicare payments to SNFs by 3.3% over the next year.
"It simply squeezes facilities in a manner that will be harmful to residents, the economy and jobs," Alan Rosenbloom, president for the Alliance for Quality Nursing Home Care, said.
The Centers for Medicare & Medicaid Services wants to slash rates to account for an unanticipated growth in spending as a result of RUGS refinement. RUGs are the resource classification system that determine a daily payment rates for services.     
As part of the regulation, CMS said it proposes a 3.1% cost-of-living increase, or $710 million, to offset the reduction. Providers argue that the market basket should be treated as a separate issue.
CMS would be acting unfairly to cut Medicare funding, they say. SNFs have been accepting patients who would normally would have been treated at higher-cost settings, saving the government money as a result.