December 01, 2014
Medicare coverage kicks in, 2 years after landmark win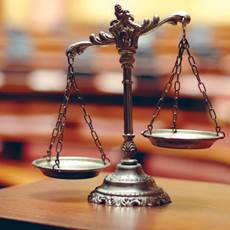 Nursing home broke federal labor law by posting memo urging staff unity, NLRB finds
Seven years after filing for Medicare benefits for diabetes complications, Glenda Jimmo of Bristol, VT, finally qualified for skilled home health maintenance coverage. The obstacle that caused the long delay was Medicare's "improvement standard," which officials used to deny coverage for beneficiaries deemed to be "unlikely to improve."
It has been nearly two years since Jimmo, the lead plaintiff in the national class action lawsuit Jimmo v. Sebelius, won judgment for coverage.
But even while the landmark ruling in her case freed up others for coverage since the "improvement standard" was essentially ruled invalid, she remained in coverage limbo until yet another administrative appeal was settled.
In April, the Medicare Appeals Council ruled that the "improvement standard" denial should stand, but on Oct. 29 a federal court in Vermont overturned the ruling.
Jimmo is blind and had her right leg amputated due to diabetes complications in 2007. Requiring a wheelchair and multiple home healthcare visits per week, she filed for Medicare coverage for skilled maintenance care and was rejected due to her condition, the Center for Medicare Advocacy reported.
"The resolution of this federal case completely vacates the Appeals Council denial for her skilled maintenance home care," said Judith Stein, executive director of the Center for Medicare Advocacy and an attorney who brought the class action suit.
"The maintenance home care she received will now be paid in full and coverage for similar skilled maintenance care may also be available."
Jimmo is currently receiving therapy in a Vermont nursing home but expects to be discharged soon.