October 19, 2011
Medicare and Medicaid chief tells long-term care providers: CMS is on their side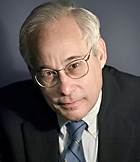 Don Berwick
Improving the quality of care and targeting waste and fraud are priorities for the Centers for Medicare & Medicaid Services, chief Donald Berwick, M.D. told a large group of long-term care providers Tuesday.
The CMS administrator told a general session audience at the LeadingAge annual meeting that the agency is "not just a payor but part of the solution." CMS' mission is better health, better care and better cost through improvement, he said.
Berwick added that current high costs are partly the legacy of overtreatment via fee-for-service programs. CMS will also cut costs by eliminating excessive administrative burdens and improving coordination of care, he said.
"We have to build teams instead of fragments," he told McKnight's editors in a personal interview. "People, especially with chronic illness, they need to journey through a system. They are going to see multiple specialists, they will be in and out of the hospital, they may need a smooth transition home... Now, with the Affordable Care Act and other innovations in public policy we can support seamless care, like accountable care organizations."
The LeadingAge annual meeting concludes Wednesday.