March 10, 2017
Medicaid official opposes ACA replacement bill 'despite political messaging'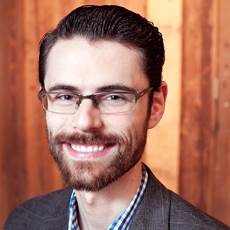 Andrew Ostrovsky, M.D., chief medical officer for the Center for Medicaid and CHIP Services
Chief medical officer of the Center for Medicaid and CHIP Services Andrey Ostrovsky, M.D., took to Twitter on Wednesday to express his concern with legislation of the GOP's new healthcare plan.
The bill, known as the American Health Care Act, has earned backlash from healthcare provider groups, in part for its proposed changes to the Medicaid program.
Ostrovsky's tweet stated that "despite political messaging from others at [the Department of Health and Human Services]," he aligns with the American Academy of Family Physicians, the American Academy of Pediatrics, and the American Medical Association in opposing the bill. Ostrovsky also re-tweeted messages from medical organizations expressing their concerns with the proposed legislation.
Ostrovsky, the former CEO of Care at Hand and a pediatrician, declined to comment to McKnight's about the tweet. A request for comment from HHS was not returned by production deadline Thursday.
HHS Secretary Tom Price, M.D., praised the legislation in a letter sent to lawmakers on Tuesday, stating that it puts the Medicaid program "on a sustainable path" and will eliminate "burdensome requirements" that deny states flexibility.
The American Health Care Act was approved by both the House Energy and Commerce and Ways and Means Committees on Thursday. The House Budget Committee will hold a markup hearing on the bill on March 15.
The bill is expected to face more opposition in the Senate, with Trump administration ally Sen. Tom Cotton (R-AR) warning Wednesday that healthcare reform "may be moving too quickly."