September 14, 2015
Medicaid 'loopholes' need fixing, lawmakers say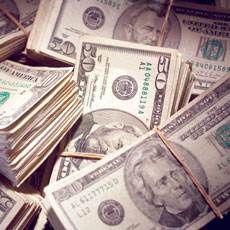 Legislation is needed to fix the "loopholes" in the Medicaid program, lawmakers say
Legislation is needed to fix the "loopholes" in the Medicaid program that make it vulnerable to fraud and abuse, lawmakers maintain.
The House Energy and Commerce Health Subcommittee discussed six bills last Friday aimed at closing Medicaid loopholes that allow people with significant resources to receive benefits. The proposals' goals are to strengthen the overall integrity of the program.
The bills discussed include:
The Ensuring Terminated Providers are Removed from Medicaid and CHIP Act, which addresses concerns that providers terminated from Medicaid in one state sometimes still participate in other states

Bill H.R. 1771, which would close a loophole identified by the Government Accountability Office that counts income from annuities of a community-dwelling spouse as income for an institutionalized spouse when determining Medicaid eligibility for long-term care services

The Medicaid and CHIP Territory Fraud Prevention Act, which would encourage territories to create Medicaid fraud prevention units
"Given the growth of the Medicaid program, OIG believes it is critical that we continue to conduct effective oversight to ensure that funds are spent appropriately," John Hagg, director of Medicaid audits at the Department of Health and Human Services Office of Inspector General, said during the hearing.

Four additional bills drafted to improve the Medicaid program will be reviewed at a health subcommittee hearing on Sept. 18.