March 31, 2017
Medicaid 'broken,' needs focus on fraud, Price tells lawmakers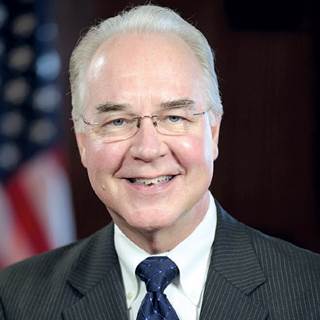 Health and Human Services Secretary Tom Price
Department of Health and Human Services Secretary Tom Price, M.D., criticized the Medicaid program as "broken" and needing a stronger focus on fighting fraud and waste during a House subcomittee hearing Wednesday.
Price testified during a hearing held by the House Appropriations Committee's Labor, Health and Human Services, Education and Related Agencies Subcommittee to discuss the impact of President Donald Trump's proposed budget plan on health programs.
Price lambasted Medicaid as "woefully broken," noting that one of his agency's top priorities under his watch will be tackling waste and abuse in both the Medicaid and Medicare programs. Trump's budget blueprint — which included a $70 million increase in funding for the Health Care Fraud and Abuse Control program — supports HHS' mission to tackle fraud, Price added.
House representatives also voiced concerns about Trump's proposed cuts from HHS, which would likely serve as a blow to the National Institutes of Health's research and public health efforts. Price maintained that the cuts wouldn't harm NIH or the agency, instead creating "a budget that focuses on things that work and decrease the areas where there is duplication, redundancies and waste."
House Republicans were debating Thursday whether to attempt another vote on its healthcare bill, which would, in its current form, cut an estimated $880 billion from the Medicaid program.