February 01, 2012
Meager resource allocation can sink tech efforts: CAST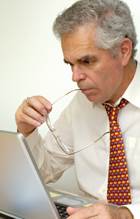 Meager resource allocation can sink tech efforts: CAST

High expenses and poor internal collaboration often undermine provider efforts to implement new technology initiatives, according to a report from LeadingAge's Center for Aging Services Technologies.

Conversely, the 18 case studies in the report identified seven markers of success: a culture that values innovation, good champions, involved board directors, a willingness to outsource, a forward-looking information technology team, a take-charge approach and a commitment to clean up processes.

"These studies offer valuable insights to providers about implementing innovative technology-enabled care models," said Majd Alwan, Ph.D., senior vice president at CAST.

The report positions technology as a tool, rather than an end in itself, he added. Nor is it intended exclusively for larger operators. Alwan said smaller organizations should not let size deter them from innovation.

Report suggestions fell into five general categories: thinking strategically, promoting innovation, preparing for a technology deployment, deploying technology and living with technology.

"Start thinking about the kinds of services and supports consumers will be demanding in 10 to 20 years, and the kind of technology necessary to provide those services efficiently and effectively," the report advises.

On a related note, it's important to make systems change to achieve organizational goals, the report adds.

"These case studies can help acute care providers recognize how technology can help them better connect with long-term and post-acute care (LTPAC) providers to coordinate and provide better care to their shared patients, thereby preventing hospital readmissions and the subsequent penalties," Alwan said.