June 01, 2011
MDS coding habits irk Medicare's boss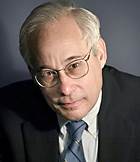 Former CMS boss says reforms underway, regardless of how Supreme Court rules

In the eight months since a new Medicare payment system kicked in, many operators have routinely placed residents in the highest possible reimbursement categories.

So it shouldn't be too surprising that the Centers for Medicare & Medicaid Services recently warned providers to back off. It did so by issuing a two-pronged payment proposal that would essentially cut future funding unless current coding practices are curbed.

The most severe option would trim prospective payments in the next fiscal year by 11.3%, or $4.7 billion. Some of the cut would be offset by a 2.7% market basket increase. Still, the net effect would be a $3.94 billion reduction in Medicare payments to skilled care operators.

A second payment proposal would increase payments by 1.5%, or $530 million. Comments on the proposed rule changes are due back to CMS by June 27.