March 09, 2015
MDS accuracy assessment to be covered in Online Expo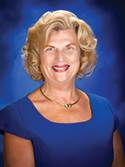 Leah Klusch
MDS 3.0 accuracy has been a significant concern of the Centers for Medicare & Medicaid Services, and data errors can cost facilities reimbursement, warns regulatory and training expert Leah Klusch.
Attendees at Klusch's session during the 9th Annual McKnight's Online Expo will learn what surveyors are looking for — such as a list of residents who have fallen in the past 12 months — and other strategies for survey success.
Attendees can earn up to five continuing education credits during the Expo, which kicks off at 10 a.m. Eastern Time on March 25 and concludes the afternoon of March 26. Participants are encouraged to visit vendors during the session breaks in the online expo hall and become eligible for prizes.
Full registration information can be found for the free event - click
mcknights.com/Expo2015.