June 28, 2017
McKnight's wins big in APEX awards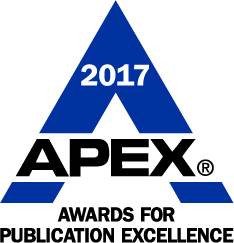 McKnight's wins big in APEX awards
McKnight's Long-Term Care News has earned a Grand Award and four Awards of Excellence at the 29th annual Awards for Publication Excellence announced Tuesday.
McKnight's won a Grand Award in the "Social Media" category for a collection of Daily Editors' Notes blogs. The prized entries included Elizabeth Newman's "How to handle residents that bully staff"; Emily Mongan's "Yes, you do need to prepare for transgender residents"; and James M. Berklan's "Like Trump, arbitration clauses up off the deck."
The magazine itself won an Award of Excellence for "Print Magazine, Journal or Tabloid with More than 32 Pages." Other Awards of Excellence included John O'Connor's "It's time for 'the talk' about healthcare fraud" in the "Social Media-Best Single Blog Post" category and Berklan's profile on Doug Burr, an LTC executive plagued by a mysterious medical condition, in the "Writing, Interviews and Profiles" category.
McKnight's Long-Term Care News and sister publication McKnight's Senior Living shared an Award of Excellence for the 2016 Technology Supplement in the category "Print Media — Special Purpose."
Of the nearly 1,400 entries, Grand Awards were bestowed on just 100 participants in 11 categories.