August 25, 2008
McKnight's seeking providers' expertise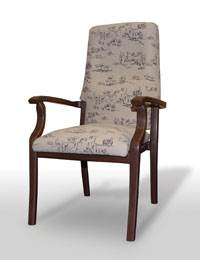 Photo: Kwalu

McKnight's Long-Term Care News is looking for a few knowledgeable providers to offer their opinions about furniture, furnishings, equipment, and technology used in long-term care facilities.

The information will be used in McKnight's upcoming 2009 Industry Directory, under its "Purchasing Reports" section. This section will offers snapshots of markets, including bathing equipment, ceiling and floor lifts, carpeting and flooring, electric beds, mattresses, fall-prevention devices, washing machines, dryers, furniture, nurse-call and other systems, and vehicles. Providers will be asked about their purchasing experiences and general views regarding a certain category.

If you would like to contribute to this project, please contact Associate Editor Liza Berger at 847-784-8706, ext. 14, or at liza.berger@mcknights.com. Feel free to name a category you would be interested in talking about.