September 01, 2009
Maryland: Nursing homes lose big under new budget plans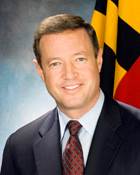 Gov. Martin O'Malley (D)

Nursing homes are expected to suffer a $23 million loss in Medicaid payments under a budget package approved in late July by the state's Board of Public Works. Other providers would lose $37 million.

The plan, which was proposed Gov. Martin O'Malley (D), will cut $280 million from the state's budget. The governor said he planned to reduce the budget by up to $470 million more before Labor Day.


O'Malley has repeatedly cut spending to balance the budget. The state has suffered from falling tax revenues as a result of the recession.

The state cuts, coupled with federal funding cuts, could force some nursing homes to close, said Joseph DeMattos, president of the Health Facilities Association of Maryland.