July 01, 2008
Maryland: Laws regulate facility ownership, quality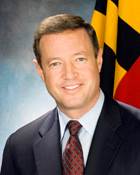 Gov. Martin O'Malley (D)
In response to increasing concerns about the effects of nursing home ownership on quality of care, Gov. Martin O'Malley (D) recently signed two groundbreaking bills.

H.B. 1187 requires companies applying for nursing home licenses to be able to meet certain medical and financial standards necessary for quality resident care. It also requires applicants to show who owns the nursing home and who is responsible for care.
The second bill, H.B. 807, establishes a task force to study the impact of nursing home ownership on the quality of resident care. The study will determine whether the state should develop new regulations on nursing home ownership to protect residents.
The legislation comes in the wake of intense federal legislative and regulatory scrutiny regarding private equity ownership of nursing homes. Such bills could be models for legislation in other states.