July 09, 2015
LTC nursing organizations merge to develop unified certification, lobbying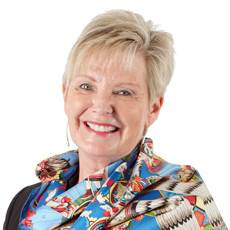 Diane Carter, RN, MSN, FAAN
The American Association of Nurse Assessment Coordination has purchased assets of the American Association of Long Term Care Nursing and its publisher the Health Education Network, a move that long-term nursing leaders say will combine the best of the organizations and strengthen the nursing profession.
The decision to unite as one organization came after the AANAC-hosted Nurse Leadership Summit in May, where long-term care professionals gathered to discuss challenges and the changing landscape of the nursing profession.
"We talked pretty much all day and tried to develop an understanding of what's needed in terms of working towards improving our profession and the future," AANAC President and CEO Diane Carter, RN, MSN, RAC-CT, C-NE, FAAN, told McKnight's. "The three main topics the group identified as top priorities was empowering nurses as leaders, changing the model of care delivery, and elevating the voice of our profession. In the course of that there was some recognition that there needs to be one organization, and one certification program."
As part of AANAC, AALTCN will continue to provide the nursing resources under the guidance of Executive Director Charlotte Eliopoulos, RN, MPH, ND, PhD. The main goals of the combined organization will be creating a director of nursing certification program and strengthening the presence of the nursing profession in Washington, Eliopoulos told McKnight's.
"I think in terms of having a unified voice, in terms of long-term care nursing, there are too many people speaking for nursing, some of whom are not nurses themselves," Eliopoulos said. "That's a big challenge facing us and AANAC, and we're committed to having a strong presence nationally and in Washington."
The newly-unified AANAC will also turn its focus to providing resources, information and support to nurses to combat rising DON turnover rates in long-term care facilities, Carter said.
Both Carter and Eliopoulos touted the resources and skills each other's organization brings to the partnership, and the power that collaborating will bring to the nursing profession.
"My great hope is that we can put together something really, really special for DONs that enables them to ultimately better care for residents," Carter said. "We want to see resident care really improve. That's up to the nurses. We need their voice, we need their information, we need them to be supported in their jobs. It's critical."