December 12, 2014
LTC facilities must extend spousal rights to same-sex married couples, CMS proposed rule states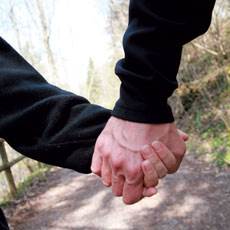 LTC facilities must extend spousal rights to same-sex married couples, CMS proposed rule states
Long-term care facilities in all states would have to recognize certain same-sex marriages in order to participate in Medicare and Medicaid, under a proposed rule released Thursday.
"Our goal is to provide equal treatment to spouses, regardless of their sex, whenever the marriage was valid in the jurisdiction in which it was entered into, without regard to whether the marriage is also recognized in the state of residence or the jurisdiction in which the healthcare provider or supplier is located," the Centers for Medicare & Medicaid Services states in the proposed rule.
The regulation also would apply to hospices and other types of providers and suppliers. The 26-page document was drafted in response to the 2013 United States v. Windsor Supreme Court ruling, which struck down portions of the Defense of Marriage Act and paved the way for gay married couples to be recognized under federal law.
Among the conditions of participation related to long-term care is a section on resident rights, including rights to communicate with and have access to people "inside and outside a facility." A proposed addition to this section would specify that a same-sex spouse has the same rights as opposite-gender spouses, if the same-sex marriage was valid in the jurisdiction where it took place.
A proposed revision for hospices would ensure that a same-sex spouse can make the decision to terminate care for an incapacitated person.
The proposed rule is available here. It is scheduled for publication in today's edition of the Federal Register. Comments can be submitted through Feb. 10.