April 07, 2017
LPN charged with arson, attempted murder after nursing home fires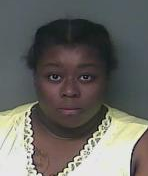 A licensed practical nurse at a Louisiana nursing home is facing charges of attempted murder and arson after allegedly setting five fires within the facility.
Brittany Dupar, 27, began working at Bayou Chateau Nursing Home in Simmesport, LA, last year as a housekeeper, eventually becoming a certified nursing assistant and then an LPN, according to avoyellestoday.com.
Dupar allegedly set four fires over the course of one weekend last month, including one in a supply closet on March 26 that triggered the facility's sprinkler system and required an investigation by the Louisiana State Fire Marshal's office. The facility was evacuated during that incident, but residents were unharmed and able to return to their rooms shortly after, the Bayou Chateau posted on its Facebook page.
Dupar was arrested and charged last Friday with attempted murder, aggravated arson and cruelty to a person with infirmity. She was booked on $250,000 bond and is currently out of custody, according to case records.
The fire marshal's investigation uncovered another fire allegedly set in the facility by Dupar in November 2016. Two of the fires were set on a resident's bedding while the occupant was in bed, according to local reports. Those fires were extinguished quickly by facility staff and resulted in no major injuries.
Authorities have yet to determine the motives behind the fires. McKnight's requests for comment from Bayou Chateau's owner were not returned by production deadline Thursday.
"It is a blessing we became aware of this pattern and were able to identify the responsible person before someone was killed or seriously injured," a spokesman for the fire marshal's office told avoyellestoday.com.