July 09, 2018
Lower readmission rates may be offset by observation days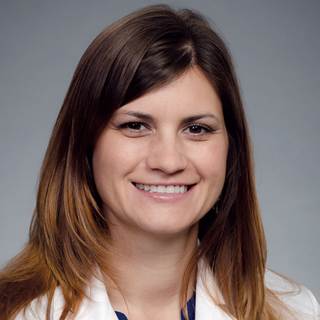 Amber Sabbatini, M.D., says to be cautious when looking at rates.
Recently touted advances in lower hospital readmission rates might not be as impressive as once thought, according to academic researchers.
Their review of nine years' worth of hospital admissions found that factoring in "observation stay" patients erases most of the gains. Many analysts skeptically view a rise in observation designations as a way to improve hospital performance and payment numbers.
"Policies seeking to reduce readmission may not be as effective as we thought," said study co-author Amber Sabbatini, M.D., assistant professor of emergency medicine at the University of Washington School of Medicine. The study was published in the May 31 issue of the New England Journal of Medicine.
While inpatient readmissions dropped by 2.3% during the study period, the researchers found the rate of readmission after an observation stay increased by 3.9%. Many patients also returned for repeat observation stays.
"Because of the expectation that observation stays last less than 48 hours, patients hospitalized under observation may be discharged at an earlier stage in the resolution of their illness than inpatients are," the study reports, adding " … hospitals face no repercussions for unsafe or poorly handled discharges from observations care that may lead to repeat hospitalizations."