June 24, 2014
Long-term care tech summit produces calls for better, silo-busting assessment tools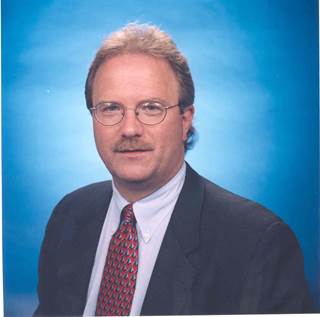 Genesis CIO Rich Castor
More progress is needed toward standardizing beneficiary assessments across care settings, an analyst with the Centers for Medicare & Medicaid Services told a gathering of long-term care health information experts Monday.
Currently, a "silo-based" system persists among inpatient rehabilitation facilities, skilled nursing facilities and home health agencies. Each has a different system for evaluating patient data, including the MDS 3.0., said gerontologist Tara McMullen, Ph.D., a health analyst in the Nursing Home and Home Health quality measure development team. Her remarks came during the 2014 Long-Term and Post-Acute Care Health IT Summit, which has gathered about 250 health technology officials in Baltimore through Tuesday.
"We want, as the data follows the person, to compare apples to apples," McMullen said. Areas where providers now have standardization include skin integrity and functional outcomes.
Uniform standards also were urged by David R. Hunt, M.D., FACS, the medical director of Health IT Adoption and Patient Safety in the Office of the National Coordinator for Health IT. Patient safety is "completely embedded in the concept of a shared vision of interoperability," he explained.
"Patient safety is indistinguishable from the delivery of quality healthcare," Hunt said. However, providers should resist the urge to equate the reduction of errors as the same as mitigation of harm, he added, as this could discourage adoption of higher standards.
Empowering one's workforce through technology was the focus of a session delivered by three LTC chief information officers. Care coordination is not just a clinical problem, but is also an operations issue, noted Peter J. Kress, vice president and chief information officer of ACTS Retirement Communities.
The cost of the connected worker also will drop, he predicted. The cost of technology software, training and service costs for his organization is now around 25 cents per hour per worker, he said, but he expects that to decrease 20% over the next few years.
Providers are "becoming more efficient in what we do," noted Rich Castor, CIO for Genesis Healthcare. There are no longer discussions about new systems that don't include factoring in technology, he observed.
Healthcare has moved from stationary technology, such as desktops or work stations, to transportable technology, such as COWs (Computer on Wheels), to mobile technology, such as mini-tablets and smartphones.
"We are huge believers in allowing clinicians to be on mobile devices, and that we need to empower them with mobile devices," Castor said.