February 01, 2014
Local 'religiosity' often tied to fairer business practices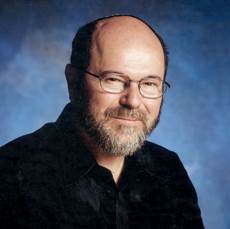 Jeffrey Callen, Ph.D., found financial benefits for companies based in religious communities.
A number of the nation's largest nursing facility corporations might have better business practices because their headquarters are in communities where religion is important to many people, new study results suggest.
Researchers at the Rotman School of Management in Toronto analyzed data from the American Religion Data Archive about the number of churches and church membership in the United States. Comparing this data with companies' stock returns and accounting statements, they discovered benefits for businesses based in places with high "religiosity."
Specifically, leaders in these companies were more likely to disclose negative financial information, they discovered. This prevented "bad news hoarding," in which executives withhold bad news until it becomes impossible to conceal it, leading to a dramatic disclosure of negative information and a corresponding crash in stock price.
Executives working for companies headquartered in highly religious communities risk damaging their reputation by "not being upfront," said researcher Jeffrey Callen, Ph.D. In these religious places, the risk of social stigma from withholding information outweighs potential losses of compensation or other negative outcomes stemming from disclosure, Callen noted. This holds true even if the leaders themselves are not religious, the analysis determined.
Of the 10 largest long-term care providers in 2013, as identified by the American Health Care Association/National Center for Assisted Living, seven are headquartered in one of the top 10 states for total number of congregations, as determined by ARDA.
In addition, several prominent providers are based in Kentucky. While Kentucky is the 26th most populous state based on 2010 Census data, ARDA ranked the Bluegrass State No. 11 for ratio of congregations to population.