December 05, 2012
Life Care Centers of America denies massive Medicare fraud charges; judge criticizes feds in secret whistleblower case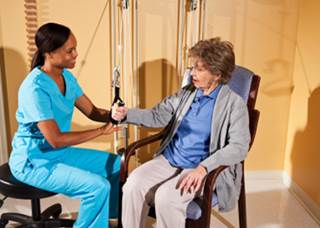 Provider groups protest MedPAC recommendations to reduce therapy caps
A U.S. District Judge has called federal prosecutors' years-long delay in announcing a Medicare fraud case involving one of the nation's largest nursing home companies "absurd."
In a written opinion, Judge Harry S. "Sandy" Mattice criticized prosecutors who have been investigating two whistleblower complaints against Life Care Centers of America. The whistleblower lawsuits were filed in 2008, and the case was made public Friday after the Chattanooga Free Press asked Mattice to unseal the records.
Medicare reimbursed $4.2 billion to Life Care Centers between 2006 and 2011, the newspaper reported. While skilled nursing facilities averaged 35% of treatments for rehab patients at the ultra-high level nationwide in 2008, Life Care Centers had 68% of therapies at the ultra-high level, court records say. Rehab therapy claims have come under increased scrutiny in recent years, with other nursing home chains also have faced accusations of upcoding.
In response to the charges, Life Care Centers issued a public letter, refuting the allegations it overbilled for rehabilitation therapy.
"Contrary to the government's allegations, Life Care's therapy programs improve patients' conditions and their quality of life," the letter states. "This lawsuit's allegations second guess, after-the-fact, the trained medical professionals who prescribed the level of care provided to Medicare beneficiaries."
Whistleblower lawsuits can be sealed for two months while prosecutors evaluate the case and see whether the federal government will be involved. By 2010, settlement discussions with Life Care Centers had begun and officials were aware they were being investigated, Mattice wrote, making the government look like it made an "ambitious attempt to shield its case from scrutiny for as long as possible."
The case has involved investigators interviewing more than 150 witnesses nationwide, 35 subpoenas, nearly a dozen Department of Health and Human Service agents, and many, many federal lawyers, the Free Press reported.
Click here to read more coverage of the case. Click here to read the Life Care Centers letter.