January 30, 2017
LeadingAge to lawmakers: Final rule places 'impossible burdens' on providers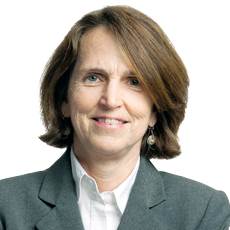 The rule's burdens could force some small or rural facilities to close, Sloan says.
Providers are "gravely concerned" and need regulatory relief because of the Centers for Medicare & Medicaid Services's recent issuance of a final rule for nursing homes, LeadingAge said in a letter to the Senate Finance Committee.
The letter, sent Tuesday, requests that politicians keep long-term care providers — and their worries over the rule — in mind as they consider the nominees for the nation's top healthcare posts. Although LeadingAge supports many of the person-centered care provisions of the rule, aspects of its timeline and the workforce requirements set forth have caused alarm among providers.
"Implementation of broad regulations that impose unrealistic timeframes, fail to recognize the negative impact in a challenging workforce environment, and for which guidance and resources have not yet been thoroughly considered or shared with the very providers who will be expected to comply, can only set up providers for failure," LeadingAge President and CEO Katie Smith Sloan wrote.
LeadingAge's top concerns over the rule including hiring and training enough workers to meet the new regulations; the absence of written guidance from CMS; and short compliance timeframes that would cause "impossible burdens for many providers," especially small or rural facilities.
"The risk is, therefore, that many of these vital community-based homes will close, rather than face severe enforcement penalties," Sloan wrote. "When these homes close, the negative impact on the community is widespread: Vulnerable residents often are displaced and providers — who are often the primary employer in that community — lose their jobs."
LeadingAge asked that lawmakers give the new requirements of participation a "thoughtful evaluation," along with a more "realistic" timeframe for compliance.